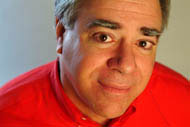 After 16 years with Billboard magazine chart Guru Fred Bronson has left the HOT 100. Bronson is considered by many to be "America's foremost music chart journalist".
In 1993 Fred took over Chart Beat in Billboard magazine from it's originator Paul Grein, the column later moved to full digital in 2005 on the web. He started Chart Beat Chat online in 1996 where I was happy to get a few of my letters printed. He has written several books including the awesome
Billboard's Hottest Hot 100 Hits
, and
The Billboard Book of Number One Hits
, and has written for many music award shows and a few episodes of Star Trek: The Next Generation.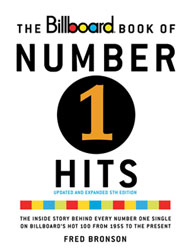 Fred's column was not just about the record breaking songs or how many weeks it spent at number one. He had a way of writing and infusing his personality and music history into his column that made you feel like you were chatting with an old friend. He loved to make you discover new or old music you may not have heard before. Fred is probably the reason why I love writing album and music reviews and why I started blogging on the web. His last column on March 5 was a shock to many, he sites the economy saying
"I didn't plan on such an early exit, but these are tough economic times and that is just a reality, even though ending this long assignment seems surreal to me, too."
The new Chart Beat column which is a mix of different writers just doesn't have the same appeal or heart, it comes off feeling cold, Billboard made a big mistake. Fred's weekly chat will be missed by many.