I thought 2011 was a difficult year for music. For me anyways, 6 months in and I didn't think I would have a top 3 let alone a top 10, but as usual a flood of albums come out by the end of the year. The year was dominated by the unlikely superstar Adele who against all odds and all trends dominated the pop scene. Along with heavy weight
Lady GaGa
,
Katy Perry
and
Riahnna
who thanks to producer
Calvin Harris
had the longest running #1 song of Billboard of the year, "We Found Love". Many hidden gems not played or overlooked, like veterans
Duran Duran
, who came back with one of their best albums "All You Need Is Now" and
Erasure
with "Tomorrow's World".
Gloria Estefan
went back to her dancing roots or should we say WEPA!. Up and comer Frankmusik delivered a great album along with
Darren Hayes
towards the end of the year. While some years I'm torn which albums will make the cut, this year I was looking to fill my list.
Top Ten Albums of 2011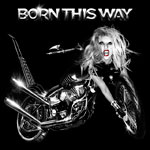 1) Born This Way-Lady GaGa
The album is a
in your face
stomping dance/electro beat extravaganza from the dancetastic
Marry the Night
to the closing song. My only complaint is that it's a little bit overproduced but subtlety has never been GaGa's strongpoint. Some of the tracks like the mega hit
Born This Way
sound too noisy, too many overlapping beats, guitar and synths, sometimes less is more. Almost every song has a killer hook that drags you right in,
Judas
seems unconventional and strange at first but then the chorus kicks in and you're hooked. Many reviewers are complaining that unlike her style and dress her music is not innovative but I disagree, she is a pop singer trying to write pop songs not experimental music.
The regular album has 14 tracks and the special edition 17; while some feel it could be pruned down, very few feel out of place or like bonus or filler tracks. The themes revolve around self acceptance, pride, and Catholicism. Most fans seem to have different favourites. The best in my opinion are the two tracks all the way at the end. Yoü And I, The only slow jam is a classic in the making, however I prefer the stripped down live version I've heard on TV, the album track is produced by Robert "Mutt" Lange, (Shania Twain's producer) who turns it slightly more into a country song, guitars are supplied by Brian May of Queen who adds a little We Will Rock You, like I said less is more. The Edge Of Glory ends up on a positive note with one of the best dance song of the year, it features a great sax solo by Clarence Clemmons from Bruce Springsteen's E Street Band, people have been talking about the similarities of the title track to Express Yourself, but "Edge" sounds so much more like Cher's Song For The Lonely. Americano is a beautiful little tale about her meeting a young Mexican girl, yes it has the cheesy Spanish guitar influences, and sound like it's from a Sopranos wedding, but we love it. Her childhood is represented with the beautiful self empowering and danceable anthem Hair, along with the retro disco Bad Kids about her insecurities as a youth. Her faux German song Scheiße comes complete with fake German lyrics but it still hooks you right in with mad beats you only hear at some late night rave party. The album has a definite 80's vibe; Government Hooker channels the synth/industrial Brit pop, the wonderful retro pop Fashion Of Love which should have been on the regular edition, and Highway Unicorn (Road To Love) whose chorus sounds like powerhouses Pat Benatar or Heart. Electric Chapel sound like something that could have come from Duran Duran's repertoire think Electric Barbarella.
My least favourite tracks are the sluggish and haunting Bloody Mary and the robotic Heavy Metal Lover whose music is blips and bleeps, but even then, they still have a certain charm that pulls you in after a few listens, maybe this is the experimental music that most reviewers have wanted. GaGa has a way of infusing the best of her musical influences to produce some of the best pop music of the day. The song The Queen sums up her title, for how long she stays remains to be seen, but one thing is for sure, it will be an absolutely fabulous freakin' ride.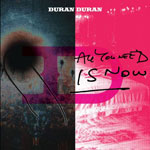 2) All You Need Is Now--Duran Duran
Producer Mark Ronson wanted to create the follow up to "Rio", well there was a follow up it was called "Seven And The Ragged Tiger", I would call Duran's new album "All You Need Is Now" as Rio part two. The title track definitely stands out with the contrasting ruff verses and unmistakable Duran chorus. Best tracks are "Blame The Machines", and "Being Followed" which follows right on track and formula, and the beautiful airy "The Man Who Stole A Leopard" who seems to have stolen the intro to "The Chauffeur". Best guest star on the album is Scissor Sister's own Ana Matronic who rap/sings on "Safe (In The Heat Of The Moment)" her part is very reminiscent of Blondies 80's hit "Rapture". The fan favourite seem to be "Girl Panic!" with their big signature drum sound and "Girls On Film" vibe. I'm not a fan of "Leave A Light On" which tries too hard to be "Save A Prayer", I prefer the other ballad "Mediterranea" which while suffers a similar fate is a better song. The rest of the album kind of loses steam. "Other's People Live's" is cute in this obsessive age of "Fame" and the bonus track "Networker Nation" falls into our internet age, but they do nothing new or inventive. "Too bad You're So Beautiful", and "Runway Runaway" again feel like paler versions of a "Rio". The 2 instrumental tracks "A Diamond In the Mind" and "Return To Now" are nice and makes you wonder what the title track would have sounded with full orchestral strings. The Best Buy bonus tracks didn't grabbed me at all and I can see why they were cut from the album.
Mark is a genius he and the boys definitely succeeded in creating a retro homage; it's uncanny to listen to this record. It's like they pieced together different Duran sounds from their early years to create each song, but I liked the fact that Duran actually evolved and experimented. If this was the real follow up to Rio would we have had "Notorious" Arcadia, or even "The Reflex"? It's a great pop album but I prefer their 2004 opus "Astronaut" which was a comeback and a return to their signature Duran sound, but it sounded fresh and new with better songs.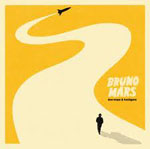 3) Doop Wops & Hooligans—Bruno Mars

This album came out in late 2010 but like the recent Grammy nomination for best album, I too just discovered it. Bruno Mars has to be one of the most talented newcomers on the music scene. A singer songwriter and music producer who started his career as part of the The Smeezingtons production team, writing and singing the hook to the hit songs "Nothing On You" by B.o.B and Travie McCoy's "Billionaire".

His debut album "Doo-Wops & Hooligans" delivers 10 perfect slices of R & B pop which has a retro feel but modern production, there's no filler. His voice and incredible falsetto bring us back to the Motown crooner's day with the #1 hits "Just The Way You Are" and "Grenade". Bruno is Stevie Wonder, Smokey Robinson and the Temptations all rolled up into one. He rocks and channels Stevie on songs like "Runaway", delivers reggae tinged pop on the fun "Lazy Song", and "Liquor Store Blues" with help by Damian Marley. Unlike most music today his songs are infused with an infectious melody from "Count On Me" to "Marry You" which as been covered from everybody to Glee. One of the stand outs is the final song "The Other Side" where he gets a little help from Cee Lo Green who returns the favour as Bruno co-wrote Cee Lo's big international hit "F*ck You (Forget You)". It's hard to really categorize the album, he has so many influences but they all fuse perfectly together.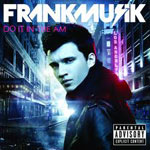 4) Do It In The AM—Frankmusik

Frankmusik's sophomore album takes a definite new turn, gone is the 80's retro sound of his fist album replaced by a more modern production. From the first track "We Collide" the album stomps and bleeps on the the dancefloor, but what isn't gone is his sensibility to create a melody and infectious hooks like the Colette Carr duet "No I.D.", a modern day "You're the One That I Want" which is clearly shown in the inspired "Grease" homage video. Label mates, The Far East Movement joins him on the title track, while Natalia Kills helps him out on the delicious "No Champagne", an R&B dancefloor groove waiting to be a single. Not just a great producer and songwriter but Frank has a beautiful voice and falsetto which can be heard on songs like "Footsteps" and "Wrecking Ball" another infectious pop tune. The pre-single "The Fear Inside" is a bold electronic dance stomper, a shame it went unnoticed.

Frank knows just the right recipe to create a song that twist and turns never being boring like the tracks "Break Light", "Struck By Lightning", or Ludicrous almost any track could be a single. This is probably why Erasure chose him as their producer of their latest effort. (See #5 below).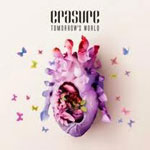 5) Tomorrow's World—Erasure

Produced by newcomer electronic wizard Frankmusic, Erasure delivers a delicious pop slice of 9 songs. "Be With You", "Fill Us With Fire" and "A Whole Lotta Love Run Riot" are some of the best dance song of the year. They swirl stomp and combust to the dancefloor heaven and fit perfectly with any of their greatest hits. The next tracks "What Will I Say When You're Gone?" And "You've Got To Save Me Right Now" take a slightly slower romp but deliver the signature sound and the beautiful vocal of Andy Bell, some say his voice has changed, they have auto-tuned it a bit like most music today which is a shame, but I think he still sounds great, check out his beautiful signature falsetto on "When I Start To (Break It All Down)". "I Lose Myself", takes me back to the alternative 80's when Vince Clark's first band Depeche Mode where on the charts. "Then I Go Twisting" takes a different turn into a more modern sounding romp and we kind of wonder will this be their last album with lyrics like "Then I go insane, I'm bored of this modern town, Sick of this techno Monophonic sound" . Ironic that many reviews have panned the album for being the "same old" and offering nothing new, but there is nothing wrong with a fun filled well produced dancetastic album.

Note:
a well worth deluxe edition features a second disc of remixes and demos that let you hear how some of the songs evolved to the final product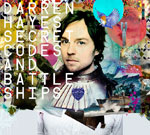 6)
Secret Codes And Battleship—Darren Hayes
Darren Hayes had great success as the lead singer of Savage Garden but his solo career is completely underrated. His last album
This Delicate Thing We've Made
is in my opinion one of the best pop albums around. While it's hard to top that album this effort is still top notch, more radio friendly then the previous,
Secret Codes
brings me back to the days of Savage Garden. From his soaring beautiful mesmeric voice on the opening track
"Taken By The Sea"
the album delivers. Filled with pop tunes that have atmosphere and meaning. The first single "
Talk Talk Talk",
"
Don't Give Up"
, and the delish "
Clearly Love"
are pop perfection but the album is so much more. The melancholy opuses "
Block Out The Sun"
and
"Bloodstained Heart"
is Darren at his finest
,
with lush instrumentations, a falsetto one would kill for and lyrics that make you feel his hurt, Adele's got nothing on him. Only Darren can take such lyrics as "
Nobody knows where this razor has been If you want something broke you better give it to me Because I can make you hurt
", and turn it into a catchy little melody along with the song "Stupid Mistake", it just drags you right in. Darren gets some help from the renowned Walter Afanasieff who co-writes and produces the beautiful ballad "Roses".
Not included on the album but check out the great Hall & Oats Mix of "Talk, Talk, Talk" which incorporates their hit "Out Of Touch".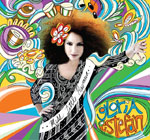 7) Miss Little Havana—Gloria Estefan
Gloria's first English album since 2003, although I wouldn't label this album as unilingual, some of the lyrics and all the music is pure Latin infused dance .The album goes back to her roots from her early days of Conga. The songs are filled with lots of salsa, horns, bongos, whistles and every flavour of the Spanish world, every song has so many overlapping sounds and rhythms, sometimes too much like first single "Wepa" which can come off as annoying but after many listens it grows and becomes infectious, you have to move, "Resistance is futile, you have been assimilated". The first 9 songs tell the tale of a young Cuban girl who arrives in Miami and gets her heart broken. To tell the story Gloria hires the help of Pharrell William who brings a modern club production, favourite tracks are the disco "Make Me Say Yes", the title track and the pretty ballad "Time Is Ticking" which bring memories of "Anything For You". The last 4 songs are produced by Gloria's hubby Emilio, my favourite being the tongue and cheek vaudeville tune Hotel Nacional where she sings "Drama's on like Susan Lucci, It's time for hoochie coochie" and check out the retro dancefloor ditty "Make My Heart Go". Gloria is no longer a mainstay artist and too bad that radio will probably ignore her, but this album can definitely compete with her contemporary successors.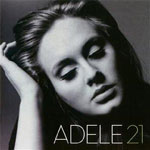 8) 21--Adele

A throwback to the 60's but yet modern, Adele is a powerhouse singer who wears her heart on her sleeve, she puts it all there from the mega single "Rolling In The Deep" to "Someone Like You". She has a style all her own, part pop, part jazz, part sassy on songs like my favourite "Rumour Has It" or her cover of the Cure's "Lovesong". The rest of the album is very homogenous, melancholy and can get a tad boring, you really have to be in the mood to listen to it.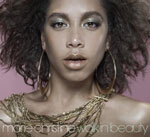 9) Walk In Beauty—Marie Christine

Montreal has a new diva and her name is Marie-Christine. Discovered by Canadian superstar Corey Hart. It took Corey 5 years to find his first artist and after hearing her for the first time he signed her right on the spot for his new record label "Siena".

The record is separated into 2 parts, Soul Red which has a more slick pop 80's produced sound and Soul Blue leaning towards a more R & B sound, although with CD's that only have one side and digital music that randomizes on an ipod it seems pointless, but I like when artists actually put some thought into their records and it's a nice nod to the past which fits well to the retro sound of the project. The introductory Girl In Shades is a new quirky take on Corey's Sunglasses At Night, this works so much better when the original writer has a hand in it, then the sampling, interpolation, and stealing that is used in current music by other artists. The second single and first video Totally Random is pure pop delight that stick in your head after hearing it once. She does a few covers including a sultry seductive version of Prince's I Wanna Be Your Lover, a great reggae version of Squeeze's songTempted featuring GoldenChyl, and Keep On Running a Stevie Wondersong not often remembered, Corey even manages to get Stevie to appear on the record, all of these tracks would make excellent singles. Most of the other tracks are written and produced by Corey including the title Walk In Beauty a haunting but powerful ballad with a positive message, my favourite Port Au Prince featuring Luck Mervil, and Silence, a song Corey originally wrote for Celine Dion.

>Marie-Christine offers a few of her own penned tracks the best being the jazzy, snazzy pop groove Get Out and the slow jam Let Yourself Go. The playing length of the CD opened the doors to more tacks and music, but I would have pruned down this CD from 15 to 12 tracks leaving the beautiful ballad All I Ever Do to close out the record. A very promising first record, I'll be looking forward to hearing her next endeavours, I hope she evolves but doesn't change too much, I'd hate to see her trying to do the sound du jour, she's too sophisticated for that.
Marie-Christine offers a few of her own penned tracks the best being the jazzy, snazzy pop groove Get Out and the slow jam Let Yourself Go. The playing length of the CD opened the doors to more tacks and music, but I would have pruned down this CD from 15 to 12 tracks leaving the beautiful ballad All I Ever Do to close out the record. A very promising first record, I'll be looking forward to hearing her next endeavours, I hope she evolves but doesn't change too much, I'd hate to see her trying to do the sound du jour, she's too sophisticated for that. A very promising first record, I'll be looking forward to hearing her next endeavours, I hope she evolves but doesn't change too much, I'd hate to see her trying to do the sound du jour, she's too sophisticated for that.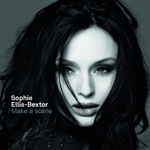 10) Make A Scene—Sophie Ellis-Bextor
After many delays and leaving her record label to start her own, Sophie finally delivers her 4th LP. I loved her fantastic 3rd LP"Trip The Light Fantastic" so I was hoping to love it just the same but I'm finding this album just OK. It's all very dance electronica but it's a bit too homogenous and some of it sounds dated. The best tracks were already released more then a year ago, the Freemasons production "Heartbreak (Make Me A Dancer)", "Not Giving Up On Love" by Armin Van Buuren and Bittersweet. "On And On" is OK "Starlight" is cute. She tries to get experimental with the title track but the opening beats are just annoying. Sophie still sounds great, if only she could get better material.
Top Singles of 2011
1) Edge Of Glory—Lady GaGa
2) Moves Like Jagger—Maroon 5 with Christina Aguilera
3) Born This Way—Lady GaGa
4) Rolling In The Deep—Adele
5) No I.D. Frankmusik featuring Colette
6) Call Your Girlfriend—Robyn
7) Block Out The Sun—Darren Hayes
8) Without You—David Guetta featuring Usher
10) Talk Talk Talk—Darren Hayes
11) We found Love –Rihanna featuring Calvin Harris